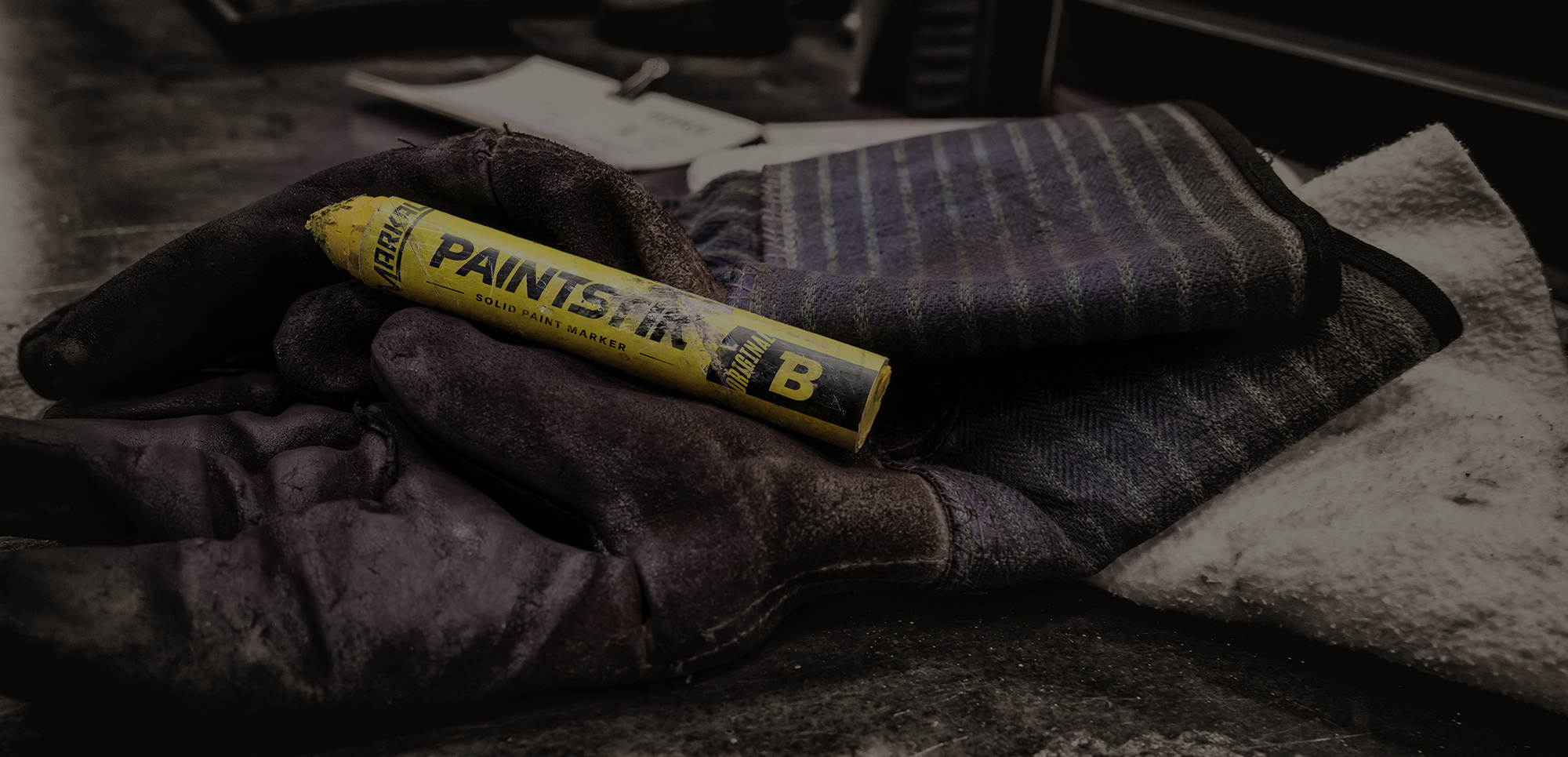 Leave your mark on everything.
(Seriously, on everything.)
Markal —
This brand has been the leader in industrial pens since 1934. Among their core customers, they are the definitive marking device for any situation—a hot surface, a cold surface, ANY surface. And while those that knew the brand were loyal, there were emerging markets who were unfamiliar with Markal's advantages. And these new markets were motivated by fresh, new brands.
So, it was time for a brand refresh—a chance for Markal to put its mark on an entirely new customer segmentation by updating their corporate identity and messaging.
The Markal logo had been around almost as long as the brand had. It was time for a refresh.